#Saving1MillionHours
DiaryBooker Lifetime Deal
An Easy Way To Book And Remind Your Customers Of Their Appointments – With Zero Hassle Guaranteed
Ever had customers not show up for their appointments?
Are you dreading having to call up every one of your customers or clients manually after lockdown?
Introducing DiaryBooker.com, the fast, easy and paperless way of booking your customers in for their appointments and giving them the power to book in to your calendar at a time that suits them.
Whether you're a hairdresser, a mechanic, a personal trainer, a professional like a lawyer or accountant, or one of hundreds of other services where you rely on booking your customers in for appointments, DiaryBooker is going to save you time, money and stress.
Using DiaryBooker is simple.
Once you've created an account in just a few clicks, you're well on the way to quickly and efficiently organising your and your client's schedule.
Simply enter their details once at the time and date they require and DiaryBooker takes care of the rest.
DiaryBooker will send out SMS or text reminders to your customers as well as locking in the time and date.
And if your customer wants to book their own time in, by you giving them your exclusive DiaryBooker web address, they'll be able to set a time and date that's convenient to them.
When it's time to rebook your customer in for another or repeat appointment, DiaryBooker takes away all the hassle. In literally 2 or 3 clicks they're booked in and ready for their next visit.
No more fiddling about with appointment cards that get lost.
Save the planet and your front desk from clutter by doing away with a bulky desk diary.
Because DiaryBooker is based in the cloud, you don't even need to be in your shop, gym, garage or office. Just logon to your diary via the website DiaryBooker.com using any device anywhere!
No matter where you are in the world, DiaryBooker is also clever enough to figure out the time zone you're on.
Got more than one employee? Great!
DiaryBooker makes it easy for each employee to have their own diary within your main account.
So save money, time and effort, sign up for this exclusive lifetime deal for just £67 instead of £1200 (cost for ten years) and within a few minutes from now you can begin to transform your diary and become super organised.
Katy
Blakes Driving School
Thanks for all u have done to accommodate us so far I really appreciate it
Ellie Sanderson
Bridal Shop, Oxford
@DiaryBooker what a huge success at the National Wedding show John – we love it and you – saved us at least 16 man hours !! @DiaryBooker we usually have pages of leads to book into the diary post show!! But not this time – all booked and happy thanks to YOU x
@DiaryBooker good to talk as ever John 😉 really happy now looking forward to launch in other two stores 🙂
John, as of Monday we are live live live – all in all being used – team training completed today and two weeks ahead of plan
Chris
H2o Hair Designs
I've been using DiaryBooker in my Salon since 2009 and now I can't imagine living without it. When I first started using DiaryBooker I thought I had about 300 customers, but I was not recording their contact details and I had no idea how often they came in or how much income each was generating. I now have over 600 clients in the system and I've almost doubled my weekly takings. Over the summer I relocated my business and was able to text all my clients to let them know I moved. I included an opening week discount and had several clients take up that offer right away which filled up the diary on a week that I thought would be very quiet. I have now taken on extra staff and have been able to monitor the Salon remotely and I am now looking to open a second Premises. Furthermore I now do have people booking appointments over the weekend, I come in on Monday and find a bunch of appointments have been added without me having to do anything!

Matt
Pro-Teach Driving School
Normally I send reminders out manually each day to my learners, so it was great to have them go out automatically instead.
Jan
Goya Nails
Lovely, simple to use application, I was up and running in minutes, its one of the easiest to use systems I have ever used. My customers love the text message reminders and it means I have very few missed appointments. It's also great value for money, as I only pay for the text messages I use, so if I go away for a few weeks, I dont pay anything while Im not using the system!
Ali
Wimbledon Park Travel Clinic
Just purchased your package yesterday. So far am very pleased with it.
Victoria
Smart Education Wales
So far after a couple of days of use, DiaryBooker is fab, it is really useful and perfect for what I need, thank you for creating it and thank you for calling me back so fast to help me with a couple of questions I had.
Lis McDermott
Lis McDermott Photography
Your system is amazingly easy to use.
David
Security-Forensics.co.uk
Signed up for DiaryBooker today, been having a play about for the last hour. Like what I see very much. I am glad I met with John today, cheers.
Carie Lyndene
The Success Coach
John has developed a user friendly, affordable and easy solution to appointment recording, repeat appointments and text reminders. An absolute no brainer if you are making appointments with your client base.
Vivienne Odendaal
All Things Beauty, Australia
DiaryBooker is so great and very simple to use which suits me down to the ground. I can use it to log my salon appointments anyway as well – thanks very user friendly! It's awesome well done!
Zoe Fosbery
The Little Hair Room
Great looks pretty straight forward.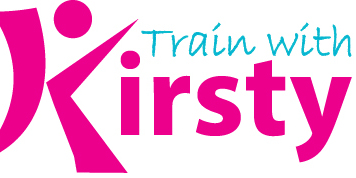 Kirsty
Train with Kirsty
I have just been playing around and it is really easy to use which is great. I showed it to my husband and he agreed that it was just what I needed as it means I have a database at hand to analyse individuals, track bulk payments, see what equipment or studio is the most successful etc. Thank you for your time and encouraging me to be part of your process.
Lifetime Access promotion ends in:
Lifetime Access
Lifetime access to DiaryBooker
All future DiaryBooker updates
Exclusive to new customers
100 reminder texts included*

60 day money-back guarantee, no matter the reason
£67.00 |
£1200.00


 

* half price text bundles available at checkout and regular price bundles available after lifetime access purchase